Film Studies Diploma Course
This course is available and delivery within a few hours!
---
Centre of Excellence – Film Studies Diploma Course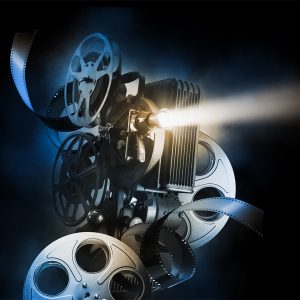 What Will You Learn?
Film Studies is a rapidly growing academic discipline focusing on the critical analysis of films as texts and how films capture, represent and even shape our understanding of the world.
Through the study of various filmmaking techniques, film tropes, and case studies of a range of films throughout history, this course provides the tools for analysing films of all ages, genres and types.
Discover filmmaking, from its inception to the modern day, and the impact of technological advancements within the industry.
Explore the importance of camera shots and lighting in cinematography. We'll look at the terminology of different shots and how directors use shots to control audience reaction, along with how lighting is used to create mood and enhance the narrative. We'll also examine the role of settings, props, costumes and make-up to portray both realism and surrealism.
Learn about the role of editors, the work they do, the terminology for different types of edits and how each type can be used for specific effects. We'll also look at visual effects, from modelling and animation to CGI and rendering.
Examine how sound is used to further develop characters and plot and contribute to the creation of the film's world. Look at narrative – exploring narrative structures, the use of narrative techniques and the difference between 'plot' and 'story'. Explore character categories, the use of Jungian archetypes in film, and how archetypes are used in condensed story-telling.
Lastly, we'll analyse the elements of a variety of film posters and why the graphic designers who created them made specific choices.
By studying this course, you will:
Explore the history of film
Understand important elements of cinematography and mise en scène
Become familiar with the role of the editor and how visual effects have developed over time
Explore the use of both in-film and post-production sound
Learn about the use of narrative structures and character archetypes in film
Become familiar with elements that make up a film poster
Course Syllabus
What will I learn on the course?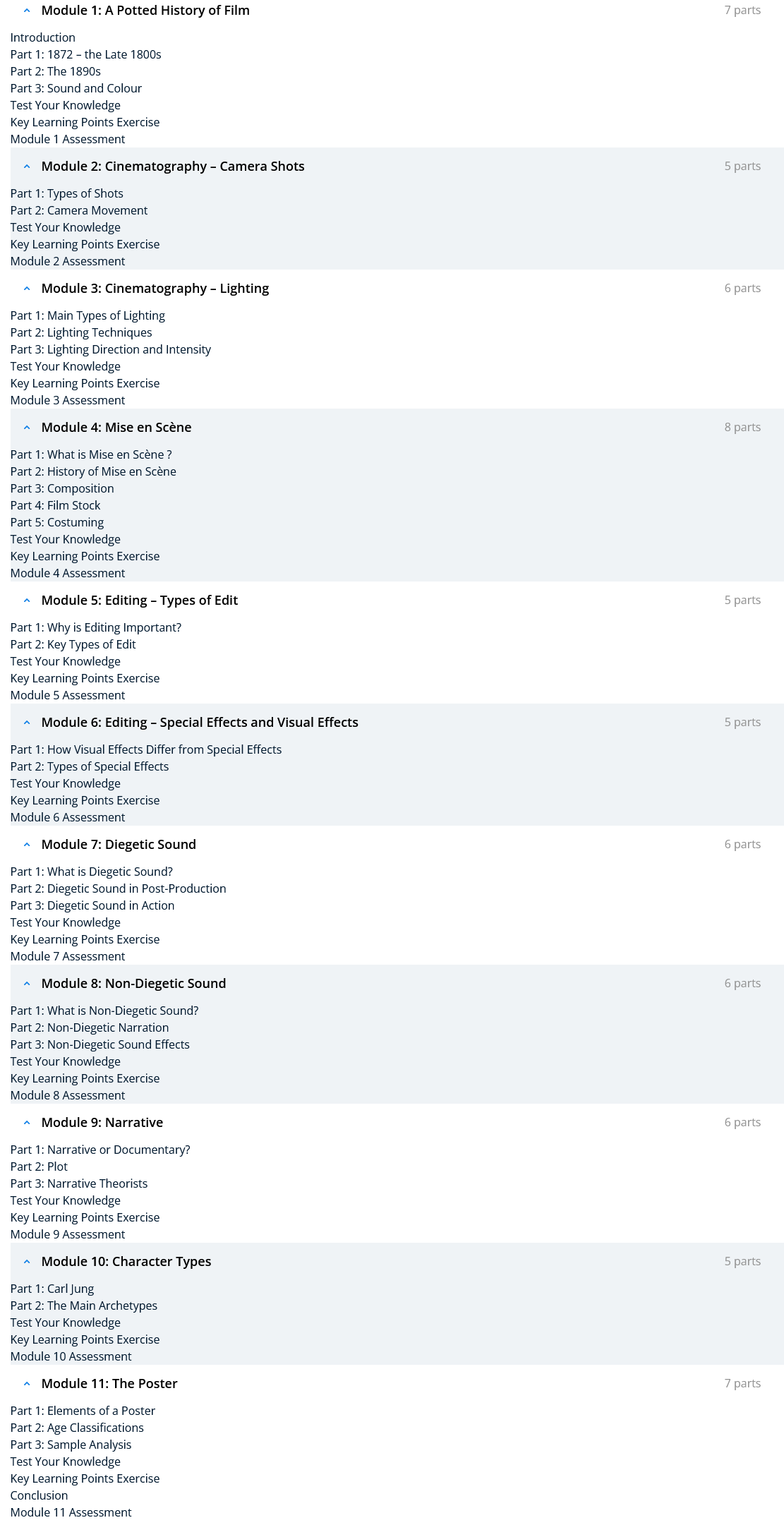 Who Would Benefit from This Course?
The Film Studies Diploma Course provides a foundational level of understanding of the subject – perfect for anyone just getting into film studies with the intention of going on to further study and those wishing to better understand how their favourite films are constructed.
By studying the course you also find that you will further develop your critical thinking and analytical skills – skill sets that are useful in many areas of life.
Accreditations
The Film Studies Diploma Course will take up to 150 hours to complete, working from home. There is no time limit for completing this course; it can be studied in your own time at your own pace.
This is a Level 3 course and will give you 150 CPD (Continued Professional Development) points.
Upon completion of your course assessments, you receive 2 certificates. A certificate from the Centre of Excellence and a CPD certificate displaying the number of CPD points earned from the course.
This course is endorsed by the Quality Licence Scheme. Therefore, upon successful completion of this course, learners can also receive a certificate of achievement from Quality Licence Scheme and a Learner Unit Summary, which lists the details of all the units the learner has completed as part of the course. (This certificate is optional and costs an additional £25).
The Quality Licence Scheme is part of the Skills and Education Group, a charitable organisation that unites education and skills-orientated organisations that share similar values and objectives. With more than 100 years of collective experience, the Skills and Education Group's strategic partnerships create opportunities to inform, influence and represent the wider education and skills sector.
The Skills and Education Group also includes two nationally recognised awarding organisations; Skills and Education Group Awards and Skills and Education Group Access. Through their awarding organisations they have developed a reputation for providing high-quality qualifications and assessments for the education and skills sector. They are committed to helping employers, organisations and learners cultivate the relevant skills for learning, skills for employment, and skills for life.
Their knowledge and experience of working within the awarding sector enables them to work with training providers, through the Quality Licence Scheme, to help them develop high-quality courses and/or training programmes for the non-regulated market.
Course Features
Lectures

0

Quizzes

0

Duration

10 weeks

Skill level

All levels

Language

English

Students

82

Assessments

Yes