"This course is available and delivery within a few hours!"You'll also be guided through 10 specific ways that you can monetise your blog.
---
Centre of Excellence – Travel Blogging Diploma Course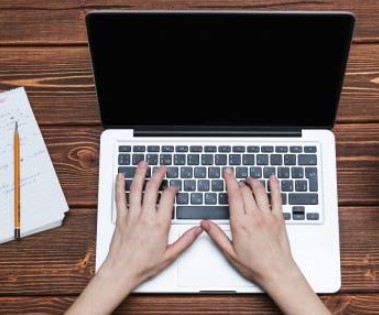 What Will You Learn?
Travel, expand your life experience and open your mind. Try new food, meet new people, pick up new languages, and discover other cultures. Write about it and get paid to do it, as a travel blogger. But how? The Travel Blogging Diploma Course teaches you the practical basics and gives you the tools you need to stand out from the crowd and earn an income pursuing your passion. You just need to take the first step…
The Travel Blogging Diploma Course takes you through the process of creating and monetising your own travel blog. So, where to start? The course begins by answering exactly that, as is takes you through setting up a blog that is both uniquely you and professional. You'll learn how to go about choosing the right name for your blog, getting your site hosted and building the site itself.
With your blog set up and ready to go, now you need some content, but the sight of the blank screen can be daunting, to say the least. The course provides guidance on writing your first blog post and how to construct blog posts, tips on keeping you organised and writing regularly, and even gives you numerous ideas on travel blog topics to get you started or to use when you're having a creative lull.
"A picture is worth a thousand words", so save yourself a lot of typing and get to grips with photography. Studying the Travel Blogging Diploma Course, you'll become familiar with photographic equipment and image capturing techniques that will have you producing the perfect photos to accompany your copy. Practical techniques covered by the course include composition, use of lighting, and image editing. Complementing your new-found photography skills, you'll learn how to create, promote and monetise video blog content (vlogs) and the equipment you will need to achieve this.
You now have an amazing blog – packed full of interesting travel articles, beautiful photography and videos that transport your readers around the globe. But where are you getting your readers from? Social media is an incredibly powerful tool in exposing your work to an interested audience but how do you get your blog in front of them? The Travel Blogging Diploma Course guides you through the importance of social media, how to create a strategy that fits your needs, outlines the social networking platforms so that you can make an informed decision on the ones to concentrate on, and how to go about using social bookmarking sites.
Maybe your wish in taking this course is to document your travels for yourself but you may want to turn it into a business – producing an additional or sole income. This course will help you to do that. You'll explore key elements of design that will make your site more appealing to visitors, discover the importance of SEO (search engine optimisation) in increasing site traffic, marketing your blog and creating products from the content you create. You'll also be guided through 10 specific ways that you can monetise your blog.
You're all set, so get packing! Literally. Knowing what to take, and just as importantly what not to take, can be difficult in your first ventures as a travel blogger. The Travel Blogging Diploma Course makes it easy with lists of all the essentials to take, whether you're travelling alone or with children. Listing clothes, medical supplies, items for children or babies, and any tech you'll need. If it's on the list – take it. If it's not – do you REALLY need to bring it?
The course rounds off with a couple of case studies from those who have come before and made a success of travel blogging – highlighting how they went about it and now live their dream. You will also be provided with a list of bloggers to start following and use as motivation and as a map to your future success.
Upon successful completion of this course you will:
Be able to set up your own travel blog, complete with name, niche and look
Have the tools to write regular blog posts on exciting, engaging topics
Understand the importance of photography to a travel blog and be able to know how to take great images
Know how to create video blog posts that others really want to watch
Be able to implement good SEO tactics and grow visitors to your blog
Be confident that you can create a great social media strategy using the networking platforms that are right for your needs
Have a blog that promotes your passion and runs as a business
Be well versed in the different ways you can monetise your travel blog and know which ways will work best for you
Be able to create a concise packing list for your backpack or carry-on
—————
"NOTE: The content above has been rewritten by our library."
"To read more original content please visit here. "
Course Features
Lectures

0

Quizzes

0

Duration

10 weeks

Skill level

All levels

Language

English

Students

74

Assessments

Yes