Chris West and Alex Watson present
 

Open to Transformation
A Full Day Live Intensive and 7 day Initiation of Awakening and Healing Through the Doorway of the BODY! 
This course is available and delivery within a few hours!
File Size: 2.601 GB
---
Chris West, Alex Watson – Back to The Body Week 1-3-4-5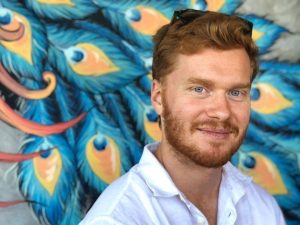 A special invitation to those looking for deep healing and profound inner transformation in 2023.
This 1-day intensive and 7 day initiation is designed to support those who are ready to fully embrace their bodies, let go of any repressed emotions that may be holding them back, and find lasting joy and satisfaction in their being.
Today there are many people that have had the taste of something greater than their personal self, perhaps a glimpse of something heavenly or divine. Sadly, this often stops at a mental level as their body cannot absorb the spiritual flavour of their experience.
This is often due to decades of repressed emotion causing blockages within their system.
The furthest we often get is the level of inspiration, an elevated mood that lights up the brain and suggests YES, I want something more.
Inspiration, followed by aspiration, is a great first step, but these are often preliminary stages to the greater freedom and fulfilment that we can experience in Awakening though the Body.
This full day immersion and 7 day initiation will take us to the next level, the deep and vast realms of the body level.
Alex will guide us with bioenergetic sessions which will clear repressed emotions and blockages from our system, whilst Chris will support us in opening to and embodying our True Nature at the level of Being.
This journey will give you the foundational body-based tools that you truly need to completely change the trajectory of your healing path and life in general! It's a true Initiation into living a happy, peaceful and embodied life!.
Much love and we really look forward to working with you should you choose to join us,
Who is the 'Open To Transformation' journey for?
This journey is intended for:
 Those that feel trapped and/or blocked internally.
Those that want to find greater fulfilment, happiness and peace.
Those that want to feel more grounded and empowered.
Those that are ready to embody what they have learned and/or experienced.
Those that want to heal core wounds.
Those that want to turn down the volume on their overactive mind.
Those that want to experience deep relaxation.
Those looking for a greater sense of health & vitality.
Those who would like to be more in touch with the felt sense of their own Being.
Your Mentors
Chris West MA
 Chris holds a Masters Degree in psychology with Mindfulness-based approaches, and has studied with some of the world's most well-renowned and gifted embodiment and spiritual teachers.
He combines both Western psychological understandings with Eastern practices of meditation and self enquiry to bring about lasting internal transformation.
Chris has been teaching online and in-person workshops and courses since 2017 and has helped hundreds of people both one-one and in group settings step into a much more peaceful, embodied and empowered way of being.
He is also qualified in BBTRS, a method of trauma therapy using the breath, movement, and conscious emotional expression to release trauma and old emotional tensions from the body and mind.
Chris is also a keen musician, and when he isn't meditating or working you will often find him singing and creating music with his guitar in hand. He also enjoys climbing, playing tennis, walking his dogs, dancing, watching movies and performing comedy.
"In our willingness to come back down into our bodies, in our willingness to feel the feelings that we've spent our whole life running away from – we reconnect with the felt sense of our own Being! We return back Home."
Here's what you'll receive in the 'Open To Transformation' Journey:
1. A FULL day Live immersive

e

xperience

on Sunday the 23rd April.
10 AM – Breaking Free – A Bioenergetics workshop with Alex Watson

(Break)

11:30 AM Meditation and Awareness practices for Embodiment and Awakening with Chris and Alex

12:30-13:30 Lunch Break

13:30 – 2:30 Opening to Deep Healing – A Bioenergetics Workshop with Alex Watson

(Break)

15:00 – Awakening and Healing Through the Doorway of the Body ~ An in depth workshop with Alex and Chris.

16:00 – 17:00 – Q and A and an introduction to the 7 day initiation journey.
2. Five Days of Powerful Practices and Bioenergetics classes (Mon-Friday)
Each day in the week following you will also have access to a 30-45 minute embodiment lesson or bioenergetics practice to take you on a deep somatic journey of inquiry, healing and awakening.
These are recordings that you will be emailed each day to be watched in your own time through the week.
3. A closing Live Workshop on Saturday 29th April.
In this final workshop we will again dive deep into these powerful practices, and will open the space to Q&A where you will have the opportunity to ask any questions that have come up through the week.
We will also give you tools so that you can carry on your profound journey Back to the Body moving forwards.
4. A Heart-based Su

p

portive Online Community
You will have instant access to a supportive private FB group specifically for members of. the course, where you can share your journeys as well as ask any questions to Chris and Alex. 
Course Features
Lectures

0

Quizzes

0

Duration

10 weeks

Skill level

All levels

Language

English

Students

42

Assessments

Yes