Available for Pre-Order. Within a few days, this product will be in stock.
Cyndi Zarbano – Certification Exam Prep Package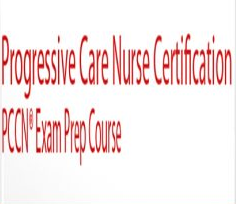 The Certification Exam Prep This course includes:
Instant Online Access To Video Sessions A comprehensive overview of the conditions for each body system
PCCN Course Manual (PDF format)
Additional Study Tools — (4) audio seminars to complement course videos and reinforce key areas of study
Online Practice You can use this tool to determine your readiness for the actual test
Access Online to CE Test — complete the entire course and earn 12.5+ CE hours
Collaboration To help you solve problems and keep motivated, connect with other online students!
Unlimited Access You can access all videos and other materials online.
Would you like to be contacted? Cyndi Zarbano – Certification Exam Prep Package  ?
Here's what you'll learn in this comprehensive online course:
Module 1
Professional Caring & Ethical Practices

• Overview of the Synergy Model of Care
• Family-Centred Care
• Informatics for the Bed-Side Nurse

Hematology & Immunology

• Anaphylactic shock
• DIC
• Blood products for the coagulopathic patient
• Caring for the immune-Composed patient

Endocrine

• Diabetes Insipidus
• Diabetic Ketoacidosis
• Metabolic Syndrome
• SIADH
• Hyperosmolar Hyperglycemic Syndrome

Gastrointestinal

• GI Bleeds
• Pancreatitis
• Intestinal ischemia and infarction
• C. Diff
• Nutrition planning for the acute and chronically ill adult patient

Neurology

• Assessment and care of the brain-injured patient
• Stroke
• Intracranial hemorrhage
• Subarachnoid hemorrhage
• Seizures
• Bed-Side assessment of dysphagia
Module 2:
Cardiovascular

• Cardiovascular assessment
• Hemodynamics
• Pharmacology to enhance cardiac output
• Acute Coronary Syndrome
• Acute and chronic heart failure
• Aortic aneurysm

Renal

• Acute and chronic renal failure
• Electrolyte disorders
• Dialysis strategies

Pulmonary

• Pulmonary medication implications
• Acute respiratory failure
• Mechanical ventilation strategies
• Pneumonia
• ARDS
• Care strategies for the thoracic surgery patient

Multisystem

• Sepsis
• Shock: cardiogenic, hypovolemic, septic
• Hospital-Infections acquired
• Wound care

Behavioral & Psychosocial

• Delirium, Depression & Dementia
• Suicidal patients & precautions
• Sleep & the hospitalized patient

Try it!-Strategies

• Application process
• Test blueprint review
• Tips & Tools
Plus, when you register today, you'll get these additional bonuses:
Principles of Monitoring Waveforms in Advanced Hemodynamics
1-Hour MP3 Audio + Booklet PDF

You will learn concepts and techniques for monitoring pulmonary artery catheters and validate your PA catheter assessment using your pulse oximeter and arterial line.
6 Steps to ABG interpretation
1-Hour MP3 Audio + Booklet PDF

Many nurses struggle to read arterial blood gases. That's why we're including these ABG Interpretation bonus materials.
Fluid & Electrolytes Made Easy: How and When to Assess for Life-Threatening Disorders
1-Hour MP3 Audio + Booklet PDF

The topic of fluids and electrolytes can be very confusing. Fluids and electrolytes can be confusing because they have many functions in our bodies. They can affect all cells of the body and have different effects on each. In order to understand fluid and electrolyte disorders, it's helpful if you can keep a few simple things in mind.
Mechanical Ventilation
1-Hour MP3 Audio + Booklet PDF

Nurses need to have a good understanding of mechanical ventilation and how to treat patients with ventilators, BiPAP and CPAP.
Expert and Certification Coach
CYNDI ZARBANO MSN, BSN CCRN CEN, PCCN CMSRN, CLNC, NLCP
Cyndi Zarbano She is an intensive care nurse who has more than 20 years experience in nursing and currently practices in the Twin Cities region of Minnesota. She is a nationally recognized nurse.-A well-respected seminar speaker, she has opened many national symposiums and spoke on a number of topics for PESI as well as other companies in the US. She has also spoken at other events. Cyndi A published author, she has written a variety books including Clinical Nursing Assessment Skills Pocket Guide as well as the Pocket Guide for Medical Surgical Nurses. Her products include books, webinars, and webcasts.
She also holds a BSN and MS in Nursing. She also has 3 additional undergraduate degrees and multiple certifications. She was a US Naval Officer for ten years and retired as a Lieutenant Commander (Lieutenant Commander). Prior to becoming a nurse, her previous experience was as a counselor in a Minnesota facility for the mentally ill. After her military discharge, she was back in that facility for two years as the Lead Psychiatric Nursing Nurse. Additionally, Cyndi Has a law nurse consulting company and continues to be a medical expert witness in medical cases. Cyndi's teaching style is dynamic and high energy while informal and easy to understand. Her program will inspire you to be a nurse of excellence in critical care.
Disclosures to Speakers:
Financial: Cyndi Zarbano Fairview South is her employer. PESI, Inc. gives her a speaking honourarium.
Nonfinancial: Cyndi Zarbano Does not have any relevant non-financial relationships.

Get the Certification Exam…The First Time
What's next?
Register now for your login and instant access the online portal.

You can review all course materials at your pace and at your convenience. All course videos, and all materials are available online forever. Plus, use The CE21 Mobile™ app to access the course content on-the-You can go wherever you like on your mobile device.

​

Your e-Mail the order confirmation link and the order number to gain immediate access to all videos and materials online. You can also download PDF exercises to help you with your training.

Chat message boards allow you to interact with other online participants.

Online CE testing is possible. Once you pass, you can print your CE certificate online instantly – earn 12.5+ CE hours.
Pass the PCCN Certification Exam…The First Time

The exam preparation has become a simple task It is easier and more effective
Learn at your own pace…from your own computer
No cramming, no stress, no fear

Relevance to your everyday challenges at work
Most importantly…exam success!
This cutting-Edge Online Video Course will provide you with all the information that you require
to pass this challenging exam — the very first time!
Are you not sure how to study? Do you wonder if the knowledge that you have is enough to pass the exam. Get certified and expert guidance. Cyndi Zarbano, MSN., BSN. Register today to achieve your certification dream.

This online course addresses all professional and clinical issues according to the PCCN exam blueprints. An in-A thorough review of current systems and refresher on existing practices will prepare you to succeed. This includes not only reviewing key concepts but also strengthening them with real-world questions! You'll also gain valuable test-You can use these strategies and tips as a guide to becoming a certified progressive care nurse.

Start immediately! This dynamic course will not only increase your knowledge of progressive care nursing but also your potential for career advancement.
Course Features
Lectures

0

Quizzes

0

Duration

Lifetime access

Skill level

All levels

Students

0

Assessments

Yes