Detox Dialogues – Heal & Strengthen
The Body by Detoxing
This course is available and delivery within a few hours!
File Size: 8.840 GB
---
Detox Dialogues – Heal & Strengthen The Body by Detoxing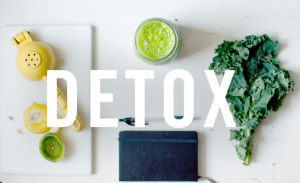 Item description from the seller
Detox Dialogues – Heal & Strengthen The Body by Detoxing
YOU WILL GET ALL THE FILES LISTED BELOW ON A USB DRIVE

:
Detox Dialogues – Heal & Strengthen The Body by Detoxing

7StepstoHealingEmotionalTraumaeBookwithCover30G.pdf

Detox-Dialogues-PLAYBOOKG.pdf

heavy-metal-toxicity-ebookG.pdf

Whole-Detox-for-Life-E-Booklet-FInal-1G.pdf

WHOLE-DETOX-GUIDEBOOK_Final-Low-Res-2G.pdf

Detox Dialogues – Heal & Strengthen The Body by Detoxing.jpg



Day-1
DD- Final Dr Caroline Leaf- Switch on Your BrainG.mp4

DD- Final Dr Tom OBryan- Wake up to DetoxificationG.mp4

DD- Final Hilde Larsen – Surrender to DetoxG.mp4

DD- James Colquhoun- Detox MattersG.mp4
Day-2
DD- Dr Dan Pompa – The Detox ToolkitG.mp4

DD- Final Dr Deanna Minich – The Whole DetoxG.mp4

DD- Final Natalie Warner- Detox ProtocolsG.mp4

DD_ Tyler Tolman- Making Detox Simple 2G.mp4
Day-3
DD- Final Dr Joel Fuhrman- Detox Through FoodG.mp4

DD- Final Jason Prall -Avoiding ToxinsG.mp4

DD- Final Wendy Myers- Detoxing Toxic MetalsG.mp4

DD- Mason Taylor- The Rise of Medicinal MushroomsG.mp4
Day-4
DD- Dr Jay Davidson- ParasitesG.mp4

DD- Final Dr John Dempster – Detoxing for Gut HealthG.mp4

DD- Final Dr Todd Watts- Toxicity and ParasitesG.mp4

DD- Final Joel Sprechman – Detoxing to HealG.mp4

DD- Final Lee Holmes – How to Detox the GutG.mp4
Day-5
DD- Final Dr Trevor Cates- Clear Skin From WithinG.mp4

DD- Final Erin Elizabeth – Detox to Lose WeightG.mp4

DD- Final Niki Gratrix – The Impact of Stress and TraumaG.mp4

DD- Final Sebastian Mierau- Sauna DetoxificationG.mp4

Meet Sam Asser.mp4
There is no one-size-fits-all with health and detoxification… Everyone is different… In this summit, we have gathered top experts from around the world into one setting to help you find the best options for you to help you detox your body to overcome and prevent disease…
With your Premium Pass to the Detox Dialogues, you'll watch and listen to 20+ experts giving you 5 full days of education and tips……all designed to help you detox naturally and live life to the fullest…
Here's Why DETOX When Other Things Fail and Why The Detox Dialogues Can Transform Your Life Forever…
I've known the frustrations of wanting to change and improve my life and not being able to get there.
For years I was tired of hearing things like "do more exercise" and "eat better foods" because while I wanted to do those things…
I just couldn't find an easy way to actually accomplish them. I always had these unconscious patterns running my life that kept me stuck where I was, struggling with my energy, bad skin, stubborn body fat, always getting sick and endless trips to the doctor.
It wasn't until I started using Detoxification that I was able to recognize an actual shift in my long term health and actually feel different in my body. That's when I knew things were different. My energy improved, my ski
Think About Any Challenges You're Currently Dealing With, Whether They Be With Disease, Lack Of Energy, Weight Loss, Mental Clarity, Physical Pain, Overwhelming Emotions, Or Whatever Else You're Struggling With…
Are there things that you could be doing, if there were absolutely no limitations on you, that would help this problem..?
For example with weight loss, could you be exercising more and eating better…?
I'm sure you'd say "yes, absolutely." The challenge is of course the addiction patterns of the way we think, feel and act is different…
You see, our bodies have been HIJACKED by toxins, such as artificial sweeteners, preservatives and others.
Our bodies were never designed to take on that many toxins and they become overwhelmed.
When toxins accumulate inside they change the entire body system.
The result is slow metabolism, low energy, digestive issues, rashes, and other skin problems, premature aging, poor concentration, inability to lose weight, anxiety, and even depression.
This is what Detoxification does so beautifully..
The main focus of this detox is to rid your body of harmful toxins by cleansing your major organs: liver, kidneys, pancreas, lymphatic system and digestive tract so your body can start to heal itself!
A good Detox focuses on a diet that is rich in alkaline foods because if you eat too many acid-forming foods our bodies store the acid in the fat cells to protect organs and tissues; which makes losing weight difficult!
The only way to keep your body healthy and protected from dangerous toxins is to use a natural, nutritious and effective cleansing protocols.
Flu​sh Out Dangerous Toxins
Transform & Heal Your Body
Boost Energy Levels
Balance Your Hormones
There's no reason to suffer from toxin build up any longer, start cleansing your body and feeling healthier than ever before.
I want you to be able to do what I did and what so many people have done with DETOXIFICATION, which is to drastically improve your life in a short period of time, in a way that is simple and effective…
I've brought together the world's leading Detoxification Experts from around the world, to guide you in creating the life that you truly desire.
A life where you have the things you want like physical, mental, emotional and spiritual health…
…the weight, body and health you deserve…
…deep and meaningful relationships…
…and a level of stress that is normal and healthy.
I want to help you create a life that is truly fulfilling at its core!
That's what the Detox Dialogues is all about and that's why.
…I've brought together the world's leading Detox experts to share their knowledge in 20+ content-packed presentations!
Course Features
Lectures

0

Quizzes

0

Duration

10 weeks

Skill level

All levels

Language

English

Students

39

Assessments

Yes