Dr. K's Guide
to Mental Health
A journey into Anxiety, Depression, Meditation, and ADHD led by Dr. Alok Kanojia
This course is available and delivery within a few hours!
File Size: 17.201 GB
---
Dr. Alok Kanojia – Dr. K's Guide to Mental Health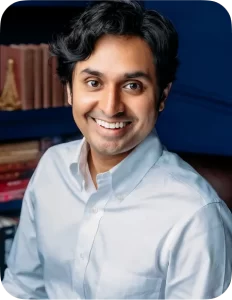 Dr. K's Guide to Mental Health is a video guide that breaks down Anxiety, Depression, Meditation, and ADHD. It turns Dr. K's 20 years of experience in psychiatry, research, and alternative therapies into interactive content to empower your mental health journey.
Dr. K's Guide is a valuable resource for anyone:
Starting their mental health journey
Seeking information on diagnosed conditions
Looking for more Dr. K content
Supporting loved ones with anxiety, deoression, or ADHD
Exploring nonclinical solutions
Interested in technology's effect on the mind
Deepening their meditation practive
Studying modern mental health stressors
Journey Through the Modules
Explore 100+ videos on Anxiety, Depression, Meditation and ADHD
Anxiety 101
What is anxiety? Where does it come from? How does it manifest? And most importantly, how do you cope with it?
Thought Loops
Learn why people with anxiety get caught in thoughts loops, and how you can avoid them and create more positive thinking.
Ayurvedic Approaches
Ayurvedic practices have developed ways to assist with anxiety through herbal and dietary methods.
Clinical vs. Nonclinical
What's the difference between depression and general negative emotions? Explore some of the key differences.
The Fantasy Trap
You fall into the fantasy trap when you don't use your emotions to push you forward, which can lead to feeling stuck. This lesson unravels this complex process.
Panchakosha Theory
Discover how this ancient yogic theory can be applied to help you better understand feelings of depression.
What Is Meditation?
Explore the history, science, and metaphysics behind meditation.
The Mind
Learn about the nature and systems of the mind, and how it is affected by circadian rhythms.
Meditative Styles
There are many styles of meditation. This module explains them in hopes of helping you to find one that's right for you.
Basics of Behavior
What are the pieces to set an intention in your mind and carry it out? Find out in this exploration of the mystical concept of behavior.
Top-down vs. Bottom-up Thinking
Gain an understanding of the two different ways that we process information–bottom up and top down–and learn how to focus in the face of distraction.
Planning and Goal Setting
Master the art of planning and seeing your goals through to completion.
Content curated just for you
Branching logic to guide you through content

Clinical and non-clinical paths to explore

Video recommendations based on your interests
Course Features
Lectures

0

Quizzes

0

Duration

10 weeks

Skill level

All levels

Language

English

Students

87

Assessments

Yes