FX Prosperity Academy
Our Mission to have a home where anyone from around the world can earn from our experience trading in the Financial Market with our Institutional-Style Trading Techniques and Smart Money Concepts to win in the market consistently and profitably. Whether you're an experience market trader, inspiring trader, or an investor who would like to benefit from our experiences, knowledge, and skillset, we have the coaching plans, products and/or services to meet your learning and financial goals. Our core mission is to change lives "One PIP At A Time!"
This course is available and delivery within a few hours!
File Size: 8.8 GB
---
FX Prosperity Academy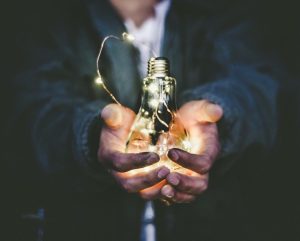 WHAT WE OFFER
Invest In Your Future
1:1 Coaching & Mentoring
If you prefer or need that personal 1:1 Coaching & Mentoring for personal interaction with the Head Trainer and Pro-Trader for the extra insight, support, guidance, and accountability partner, this option is for you in our VIP Coaching Package. There's nothing like having that personal connection with the experience Mentor to help you every step of the way.
Video Lessons, Tutorials, Tools, and Software
There's over 80hrs+ of quality in-dept video lessons you can watch anytime and anywhere around your schedule.  With hundreds of indicators and systems on the market, majority of them are either useless or not effective. Therefore, we created, coded, and designed our own proprietary trading system, "EZ Triple DotsFX" on Metatrader 4 for the trader who wants an edge. We also have other web-base trading system that is great mobile users as well as trading simulator to accelerate your learning curve.
Private Community, Group Training, & Training
We have weekly outlook market where we analyze the market together and prepare your market watchlist for the week. Be able to interact, support, encourage, learn, and motivate one another within our community. With FX Prosperity Academy, it's about the team and everyone winning as trading can be challenging itself.
Live Trading Room Session
As an added exclusive benefits of being either a Coaching Member part of our Academy or Customer User of the EZ TripleDots FX, you'll be invited to trade with the Pro-Trader(s) and other top coaching students to watch, learn, and follow along to "Earn While You Learn" with the Head Trainer, Pro Trader(s). This bonus is invaluable in itself.
CHOOSE YOUR PATH
Give Me a Fish (Trade)…Gain Access to Trading Immediately
Get access to proven automated Trades & Risk that you control 100% to your own FX Broker Account with a real Pro-Trader, literally within 24hrs. If you're not ready to learn to trade, do not yet have time to learn, or simply want to supplement your manual trading efforts with an reliable, consistent, and profitable automated method, this option may be for you.
Teach Me to Fish (Trade)…Learn to Trade for Life – Training/Coaching
This represents an integral part of our program, mission and purpose, and should not be overlooked. We have extensive knowledge, profitable results, and proven strategies you need when deciding to learn this skill for life, and we're here to help you. This is what schools, college, or Universities does not teach in schools. Select this option and learn to fish for LIFE.
Contact Us
Not sure what's the right decision for you, what you should do first, which coaching package and trading systems that's right for you, or simply want to speak with a live person to learn more what FX Prosperity Academy has to offer…
DISCLAIMER and RISK WARNING
The Foreign Exchange markets carry a high level of risk that may not be suitable for everyone and you could lose some or all of your capital. You should not risk more than you can afford to lose and only use Risk Capital. Risk capital is money that can be lost without jeopardizing one's financial security, situation, and/or condition. Past performances and profits are not indicative of future results. Any information shown are not a guarantee of income or performance results. Performance results can also vary due to the differences in account balances, leverages, trading pairs, customize software settings, broker account type, and sometimes within the same brokerage. FX Prosperity Academy and their representatives and/or strategic joint partners shall in no event be liable for any damages and/or loss resulting from the use of any information, training, or software we offer. Additionally, you understand that FX Prosperity Academy simply delivers educational information you choose to either receive, participate, or engage. The member, customer, and/or client further agrees not to hold FX Prosperity Academy liable for any decisions that you make based on any information, education, tools, and/or software that you obtain from our website or strategic partners that we link to. FX Prosperity Academy and representatives are not license financial advisors and therefore, cannot offer financial advice and/or securities. FX Prosperity Academy encourage you to seek advice from an independent financial or tax advisor if you have any additional questions or concerns regarding participating in foreign exchange trading.
Course Features
Lectures

0

Quizzes

0

Duration

10 weeks

Skill level

All levels

Language

English

Students

61

Assessments

Yes