Mastering Authentic Networking
Become a Mindvalley Member, and unlock access to Mastering Authentic Networking + Mindvalley's full curriculum of 50+ transformational programs for
as low as $1 a day.
This course is available and delivery within a few hours!
File Size: 5.230 GB
---
Keith Ferrazzi (Mindvalley) – Mastering Authentic Networking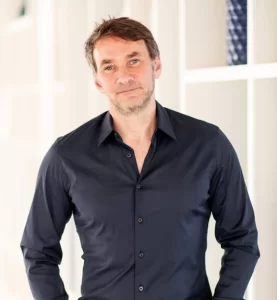 A professional program for the person seeking a better network, stronger people skills, and an upper hand in work and in life
Are you invested in your personal growth and performance, and in making the biggest possible impact?
Would you like the opportunity to consistently meet – and authentically connect with – inspiring individuals who can help you get ahead and play a bigger game?
And do you, like many of today's top performers, believe it's now more important than ever for people to stay connected, and uplift each other through times of change and uncertainty?
If growth and impact are your goals, you may already be reading the right books, studying the right courses, and doing your best to level up your life.
But if you still feel stuck or that you're not growing fast enough, there's a high chance it's not a lack of talent, money, or opportunity that's holding you back – but a lack of quality relationships.
Your biggest successes in life are a direct reflection of your strongest relationships: and the jobs, promotions, ideas, wealth, and opportunities you gain from them.
Through the Mastering Authentic Networking program, you gain a remarkable framework anyone can use to nurture a personal network of authentic and transformational relationships. Even if you've never considered yourself a "people" person. And even in a world where the rules of human connection are evolving at breakneck speed.
How to Create a Powerful Global Network for Yourself: The Ferrazzi Approach.
Keith Ferrazzi is the world's leading networking expert. And through the Mastering Authentic Networking program, you'll be guided through his signature curriculum of networking training and tools: the same ones he uses in private high-end coaching sessions with elite leaders and policymakers, professionals, multinational companies, and even presidential candidates.
At the heart of the Mastering Authentic Networking is Keith's universal networking formula: a perfectly optimized and easy-to-follow process that anyone – even the shyest, most nervous individual – can use to build a network of genuine and uplifting relationships with people from any walk of life:
Attracting the Right People
Knowing how to create relationships with new, inspiring people who can change the playing field you're on today.
Deepening the Connection
Taking your contacts and acquaintances, and developing far more authentic and meaningful connections with them.
Broadening Your Network
Evolving your closest relationships into your personal anchors and ambassadors who are eager to introduce you to others, and play a big part in your success.
Co-Elevating Others
Developing a rich mutual network of collaborative partners and allies who are committed to uplifting each other to previously unreachable heights.
Keith's experience and expertise make him arguably the most qualified person on earth to teach networking. In fact if there are any world-class business or professional leaders you look up to, there's a high chance they're influenced by Keith.
Explore The Mastering Authentic Networking Curriculum
The Mastering Authentic Networking program guides you through a 21-day process designed to simulate one-on-one coaching with Keith Ferrazzi. On each of these days, Keith himself will guide you through a series of lessons and exercises that rapidly supercharge your confidence, charisma, persuasion skills, empathy, and every other measure of what it takes to be a brilliant networker.
Whether you're an outgoing people person or an introvert, you'll rapidly grow your own authentic networking as Keith coaches you daily with the same tools he uses to train the world's most successful and connected people.
In just 20 minutes a day, you'll notice tangible breakthroughs as you progress through the program. You'll gain the ability to present yourself both confidently and authentically. Striking up spirited conversations will become second nature. And people will even find themselves drawn to you, every time you walk into a room. All because you're finally mastering today's most vital asset in business and in life: relationships.
Before the Quest begins, you'll join Keith on a series of warmup sessions designed to prepare you for the Quest, and reap the best possible rewards from it. You'll also have the opportunity to assess the current state of your relationships, so you can grow from where you are to where you need to be.
Highlights include:
Why you don't need to be a 'people person' to be a people person. As you'll discover, anyone has the power to build an extraordinary network – even if being with others give you jitters.
Do you know your Massively Transformational Purpose? Use this formula by Peter Diamandis to align with your unique purpose, and use it to fuel your network and your growth.
How to shift your limiting beliefs around networking. You can't go far if part of you believes it's about 'using' or 'manipulating' people. Here's how to rise above those limiting beliefs.
A success maximization action plan. Follow these steps to get breakthrough results with the Quest: the kind that will create deep, tangible improvements in your life, and stick with you permanently.
The Authentic Networking Growth Survey. Use this intuitive assessment tool to accurately gauge your current networking skills, and illuminate the areas you need to focus on to break through your barriers.
Your Quest begins with a series of simple yet astonishingly effective techniques you can use to instantly think differently, act differently, and show up in a way that forms a deep connection with anyone from any walk of life: even those you might think are 'above' you. The paradigm shifts you experience in this first week will shatter your limiting beliefs surrounding relationships, and leave you with more confidence and personal power than you ever thought possible.
Highlights include:
The 3 most important mind shifts for relationship success. The world's most successful people embody these simple habits every day – and soon, so will you.
Are you audacious enough? How to make bold gestures that break the ice with even the most successful of people – and instantly build rapport with them.
5 ingenious ways to be more generous to others. Learn how you can ramp up your service to others, and receive far more in return.
The 6 deadly mistakes of networking. Here's how to avoid these common 'networking jerk' missteps at all costs.
A proven 6-step framework for upgrading your communication skills. Follow Keith's simple steps, and watch as people start hanging onto your every word.
And many more lessons on creating deep, meaningful connections.
Nurturing your networks over the long run is a critical skill that will pay you immense dividends. In week 2 you'll discover how to evolve your new connections into deep, authentic, mutually beneficial relationships that can last a lifetime. Even if you struggled with keeping in touch with others in the past, what you learn in this week will allow you to effortlessly manage even the largest groups of people, without overwhelming yourself in the process.
Highlights include:
Building your Relationship Action Plan (RAP). An intuitive approach to identifying and strengthening the relationships most vital to your success.
How to create intimacy in 2 minutes or less. Whether it's with a stranger or an acquaintance, follow these steps for a lighting-quick connection.
Making you accountable to your growth To keep you on track, you'll have the opportunity to pair up with your very own accountability partner from your fellow Quest students.
What do people really think about you? Use these 9 techniques to gracefully receive instant and honest feedback from the people around you (including insights they may not have wanted to share otherwise).
Supercharging your network through Superconnectors. Discover how to find and connect with high-value individuals who know large groups of people (and even turn them into your personal ambassadors).
And many more lessons on nurturing your networks over the long run.
In the final phase of your Quest, you'll learn to grow yourself into a Superconnector: one of those special individuals that everyone knows, wants to get close to, and is often the focal point of all connections within their domain. Something magical happens once you've elevated yourself to this high-value status: instead of having to look for networking opportunities, those opportunities will automatically and consistently gravitate towards you.
Highlights include:
Creating the Legend of You. Discover how to tell your story, build your personal brand, and create a consistent positive image of yourself in the minds of people you meet (and even people you have yet to meet).
Harvesting limitless wisdom from your network. How would you grow if you could quickly and consistently find the most valuable information from the most influential people in your tribe? Just follow these steps.
How to never again eat alone. Use Keith's 15 tips for hosting dinner parties so unforgettable, you'll have people lining up to grab a bite with you.
Become a king or queen of conferences. Whether you're speaking on stage or working the crowd, use these 15 tips to shine at any conference, and return home with new connections worth far more than the ticket price.
Don't just co-create, co-elevate. Harness these principles to uplift every person you meet, and who is in turn uplifted by each of your connections. Do this, and the collective energy of your network will elevate you to unimaginable heights.
And many more lessons on becoming a Superconnector.
---
Course Features
Lectures

0

Quizzes

0

Duration

10 weeks

Skill level

All levels

Language

English

Students

41

Assessments

Yes