KYLE BOGGEMAN'S
METHOD OF CALISTHENICS
This course is available and delivery within a few hours!
File Size: 762.86 MB
---
Kyle Boggeman – Method of Calisthenics – Core Concepts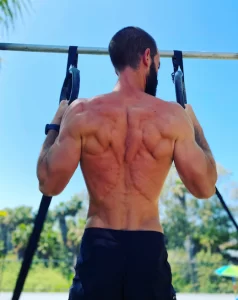 About
Learn the fundamental principles behind my training method. These "core concepts" provide the scientific and conceptual framework for understanding efficient, safe, sustainable, and effective calisthenics training with the goal of health, fitness, and aesthetics. This method is the logical conclusion of the integration of several lines of research and over a decade of professional experience. This 40 minute course contains nine video lectures, including an introduction, conclusion, and FAQ section. Core concepts is the FIRST course in a two course series that teaches my entire training methodology. Core concepts is NOT a programming course. Applications of these concepts will be covered in a future "Applications" course, which will cover how to design training programs to meet your goals using these core concepts, and that course will be launched, and sold separately, later this year. Learning outcomes: – Why to prioritize basic calisthenics over skills – The importance of prioritizing body composition – Effects of different rep ranges on muscle growth – What is required to trigger a "growth response" – How it's possible to train a muscle multiple days in a row – Why exercise selection can make-or-break your training This course is available for 30 days from your chosen start date. If you have any questions about whether this course is relevant to you, please reach out. All sales will be non-refundable. I hope you enjoy "Core Concepts" !
Course Features
Lectures

0

Quizzes

0

Duration

10 weeks

Skill level

All levels

Language

English

Students

46

Assessments

Yes