Healing Emotional Pain & Trauma through Your
Akashic Record
This course is available and delivery within a few hours!
File Size: 90.98 MB
---
Lisa Barnett – Healing Emotional Pain & Trauma through
Your Akashic Record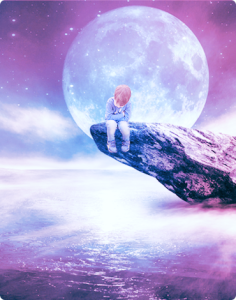 Healing Emotional Pain & Trauma through Your Akashic Record
Energetic Clearings & Activations to Empower Your Life
In these Akashic Healing Sessions you will receive quantum clearing energy to support you in releasing trauma from this life and past lives, long-standing Karmic patterns and Soul Contracts, that keep you stuck.
Childhood Trauma- Session #1
In this 2 hour powerful healing session, we work in the Akashic Records to clear the blocks from traumatic situations in your childhood
We cleared feelings of fear from parent fighting
We release abandonment and feelings of being deserted by parents who left
We work on Self Doubt and Unworthiness from parents divorce
We clear Self Loathing and beliefs that we're not good enough to love
We go back through our Ancestral Lineage and release Survivors Guilt and ancestral energy from the Depression and Holocaust
We continue this powerful session with clearing, physical pain, emotional pain, fear and program from Sexual Abuse
We also release the traumatic energy of Betrayal from a spouse or partner
Release Emotion Pain from Past or Present Relationships – Session #2
In this session we worked in the Akashic Records to clear blocks in relationships.
Are you attracted to people who don't support you?
Do you understand the soul contracts you have with your family members?
Have you had a heart break that keeps you from moving forward?
Are you stuck in old relationship patterns?
Clear emotional pain from physical and verbal abuse
Release feeling of Unworthiness and self-blame from abandonment
Clear emotional pain of low self-worth and fear which affects our ability to create an abundant business
Disconnect Anger at our childhood trauma and anger at self for the trauma and abuse
Health Challenges – Session #3
In this session we worked in the Akashic Records to clear to energy and release blocks to health.
The Akashic Beings of Light start by helping us to become aware of the emotional pain or trauma that is behind what may become dis-ease, physical pain, and illness. We go to the core point of trauma to release this energy.
Released unconscious beliefs that came from our ancestral lineage
Cleared the energy of fatigue and learned an Energy Tool to active our adrenals
Work through some of the dis-ease that comes from abandonment and abuse
Released past life vows that are connected to weight gain
Pineal activation to help our Master Gland work for us
Cleared past life trauma of death and Fear of Life to release core issue from many illnesses
Clear Trauma and Connected Addictions – Session #4
We start with clearing emotion pain and find it is intertwined with addiction.
Release abandonment by parents and spouses
Clear old beliefs that "I'm not good enough and something is wrong with me"
Work through ideas that we don't deserve to be here and have a good life
We see how these feels can lead to eating disorders and food addiction
We clear abuse that creates guilt and shame
Clear Self Doubt and Open to Self Love – Session #5
In this session we worked in the Akashic Records to release thoughts feelings and pattern that keep us stuck in unworthiness and low self esteem, often connected to trauma.
We do a healing process to clear the Three Shadows over our lives which leave us feeling separate from Creator and not good enough.
We clear low self esteem from emotional abuse
We clear many past life blocks in which we are: Untouchables, Slaves, Lepers or part of a Caste System.
We release teenage trauma of when we thought we were undesirable because we were: too fat, not pretty, or not smart.
We work with Deserve-ability. We clear the emotional pain of being told we didn't deserve to have nice gifts because we weren't "smart enough" or "good in school"
Release the belief that Self-care is Selfish
We work on Ageism and fear of growing old and being unloved and a burde.
BONUS 1 – Akashic Prayers to Support the Healing PDF
Here are a few examples of the prayers included:
Prayer for healing family realtionship
Prayer for healing abuse
Prayer for resentment
Prayer for judgment
Prayer for strength
Prayer for upgraded DNA
BONUS 2 Golden Egg with Rainbow Shield – Guided Meditation
Are you often unclear as to which thoughts and feelings are yours and which ones come from someone else? Do you struggle to create and enforce boundaries with people? By filling yourself up with your "personal best" energy, you can find your way in life based on your true desires, not those of others. This upgraded meditation has a Rainbow Shield to add an extra level of Protection for you all day and into the night for your astral body.
BONUS
SAVE 25% on a 55-Minute PRIVATE AKASHIC CONSULTATION and HEALING SESSION WITH LISA BARNETT
(when you purchase a 55 minute phone consultation. No value without purchase.)
Lisa will access your Akashic Records to see the true nature and core beliefs behind your issues, pain and blocks. Guided by your questions, she channels information from your Masters of your Akashic Record. Information about your Soul's plan and Soul contracts, your life's purpose or how your past lives are affecting this lifetime are all available to us in the Akashic Record.
Course Features
Lectures

0

Quizzes

0

Duration

10 weeks

Skill level

All levels

Language

English

Students

60

Assessments

Yes