"This course is available and delivery within a few hours!"The popularity of these particular digital assets began to accelerate in early 2021 before exploding in March on the back of news of the sale of the most expensive NFT ever: that of the artist Beeple, which London auction house Christie's fetched $69 million…
---
NFT Generator Machine – Generate Your Own Unique Crypto NFT Collection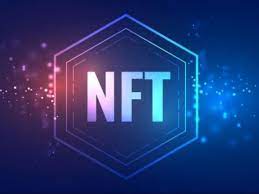 Become part of the revolution of the Digital Art Market
Join the 10,000+ NFT Enthusiast who are actively using NFT Generator Machine to easily create their Collections and spread their message out to the world!
NFTs are certificates that attest to the authenticity, uniqueness and ownership of a digital asset (such as an image, a video, a song, etc…)
so they can not be replaced with other goods of the same kind (as it is for the money, which is interchangeable)
The most obvious example of this is with paintings and works of art: they are also unique and 100% original…
NFTs are being used in various sectors such as music, sports and online games, but the largest market remains art.
The popularity of these particular digital assets began to accelerate in early 2021 before exploding in March on the back of news of the sale of the most expensive NFT ever: that of the artist Beeple, which London auction house Christie's fetched $69 million…
Some of the qualities that make an NFT go up in value are: Design, Originality, Scarcity, Rarity, First Edition…
NFTs are having a sudden and resounding success and the most relevant thing is that they are NOT a trend, but they are drawing a digital future closer and closer…
According to a report by analytics platform DappRadar, worldwide NFT sales volumes reached $10.67 billion in Q3 2021…
This represents a +704% increase over the previous quarter and an incredible +38,060% year-over-year increase…
The NFT market, in fact, is growing at a dizzying pace, analysts at investment bank Jefferies expect the value of NFTs to double next year and approach $120 billion by 2025, they also see non-fungible tokens as a big opportunity for companies, from any sector…
NFT COLLECTION BUILDER – GENERATE YOUR NFT COLLECTION WITHOUT A SINGLE LINE OF CODE!
This is the most used tool by users, it allows you to upload your own files to the machine (all the elements for example eyes, mouth, body etc…) to overlay the layers and then create your own NFT Collection.
Generation is quick and easy and includes metadata settings for the blockchain you have chosen, so that it is 100% unique and you are the only owner.
RARITY TOOL – DETERMINE THE VALUE OF YOUR ASSETS
If you are new to the world of NFTs, you should know that the "rarity" factor is one of the most important factors in determining the value of your digital artwork.
The rarer an NFT is, the more it will be sought after, and consequently it will be sold at a higher price. Thanks to this valuable tool you can make certain attributes of your NFT rarer than others.
All with a simple click.
ARTIFICIAL INTELLIGENCE MIXER – TURN YOUR PHOTO INTO A MASTERPIECE!
With this new feature you can upload your image and make it into a masterpiece with dozens of different artistic styles to choose from.
You will also be able to make your photos into detailed animations!
Thanks to artificial intelligence, art will no longer be a secret to you…
NFT TRADING CARDS GENERATOR – CREATE STUNNING 2D CARDS
The most expensive NFT of its kind has been sold for over 1.2 million.
Thanks to this special tool you can create your own NFT trading cards and give your digital assets a unique and recognizable style.
This kind of NFT has become so relevant that it is listed on Opensea as a real category!
MULTIPLE BLOCKCHAIN INTEGRATED – COMPATIBLE WITH ALL NFT MARKETPLACES
NFT Generator Machine is the only software integrated with the most relevant blockchains so you can sell your NFTs on all marketplaces worldwide.
You will have complete autonomy on how to use your assets, no constraints and no hidden costs.
PIXEL ART TOOLS – DRAW AWESOME PIXEL NFTS
This new fantastic tool is capable of transforming any image into Pixel Art, you can choose the resolution, density and style of the Pixels.
In this way, thanks to NFT Generator Machine, you will be able to create your own Pixel Art artworks, one of the trendiest design genres at the moment.
(the most expensive NFT of this kind was sold for $11.7 million
—————
"NOTE: The content above has been rewritten by our library."
"To read more original content please visit here. "
Course Features
Lectures

0

Quizzes

0

Duration

10 weeks

Skill level

All levels

Language

English

Students

54

Assessments

Yes