"This course is available and delivery within a few hours!" Understand the true purpose of a conversation between a man and a woman. Plus, discover the style of conversation that allows you to attract almost every woman you meet.
---
The Modern Man – Dan Bacon – The Ultimate Guide to Conversation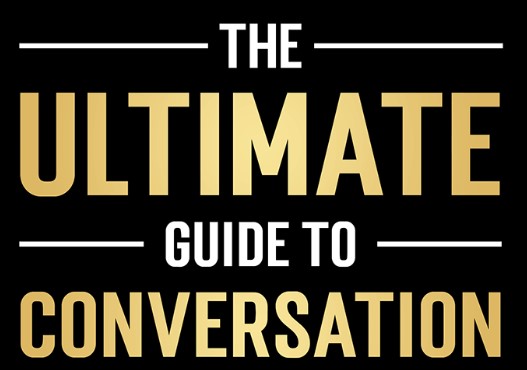 The Ultimate Guide to Conversation
How to start conversations, keep them going and keep them interesting when talking to women in person.
Audio.
10 hours.
Instant download and/or listen online in your Modern Man account.
Opens and plays on phones, tablets and desktop computers.
Lifetime access to redownload and listen online at any time.
Introduction
Introduction: Understand the true purpose of a conversation between a man and a woman. Plus, discover the style of conversation that allows you to attract almost every woman you meet.
Understanding Women in Conversation
What women prefer: Learn the 3 essential components to an enjoyable, attractive conversation with a woman. Unless you include these 3 things, women won't find your conversation interesting, appealing or enjoyable and will lose interest no matter what else you are trying to offer/do.
Reading between the lines: Discover how to read between the lines and understand what women really mean when they say certain things to you. Use this to your advantage to know when a woman likes you and wants you to make a move on her.
Making a great first impression: Captivate a woman's attention and sweep her off her feet with our tested, proven to work ways to make a great first impression. She will be amazed, attracted, interested and excited to be talking to you.
Avoiding awkward silences: Discover the only proven way to avoid awkward silences during a conversation with a woman. From now on, your conversations with flow smoothly and easily and you won't run out of things to say, or start feeling awkward and become tongue-tied.
Getting her talking: Use subtle conversation techniques that will get her doing most of the talking, or at the very least, become open and interested in talking to you and contributing a lot to the conversation.
Common Fears and Frustrations in Conversation
Women looking uninterested: How to handle a situation where a woman appears to be uninterested in talking to you, or is pretending to be uninterested to test your confidence.
Fear of rejection: Do you sometimes avoid talking to women you find attractive because you fear being rejected? Here's how to overcome this problem and be confident from now on.
Having to make small talk: A lot of intelligent guys don't like 'small talk' because it doesn't allow them to showcase their strength (academic intelligence). However, small talk is an essential part of socializing with women you don't know. Learn the best way to make small talk, in a fun, interesting and intelligent way that is enjoyable for both of you.
Fear of being judged or embarrassed: When talking to a woman you like, do you find yourself holding back on expressing yourself due to a fear of being judged for saying, or doing the wrong thing? What to do instead.
Unsure how to show interest: A lot of guys spend hours, weeks or months talking to a woman they like, but only talk to her as a friend. Discover the quickest, easiest and most effective ways to show sexual and romantic interest and have it reciprocated by the woman.
Confusing conversation: Women often say one thing and mean something completely different. Then, they expect you to just 'understand' what they're trying to tell you, or hint at. In this section, you'll learn the secret language of women…and women will love you for it.
Running out of things to say: Most guys feel like they run out of things to say when talking to women. In this section, you'll learn 6 powerful secrets to keeping conversations going and keeping them interesting.
Women not saying much at the start: If you've ever felt frustrated that some women don't say much when you first start talking to them, you're most likely making some crucial conversation mistakes, which cause women to react in that way. Discover the cure in this section. Of course, sometimes you will meet a horrible woman and that's not your fault, but in almost all cases, women will open up and be friendly if you approach the conversation correctly (i.e in an attractive way that makes her feel compelled to contribute).
Unsure how to handle disagreements: What if you say something that a woman disagrees with? What if she's not into the same kind of things as you? Learn how to use a 'disagreement' as an opportunity to build her attraction and interest in you.
Fear of talking to beautiful women: Discover why most men don't talk to the women they find most attractive. Plus, learn the secret conversation technique that helps you begin enjoying a plentiful supply of beautiful women who like you and want to be with you.
Conversation Starters
The perfect start: The 6 things you need to know to ensure that your conversation with a woman starts smoothly and she likes you straight away. Get this wrong and you will create an awkward vibe, or cause her to be closed up.
Conversation starter formula: Instantly come up with the perfect conversation starter, by using our simple, practical 'Conversation Starter Formula.' Works every time!
Recommended conversation starters: Discover the 3 best types of conversation starters that ensure you will make a great first impression and kick things off correctly.
60+ situational conversation starters: Hear Dan, Ben and Stu demonstrate and explain how to use over 60 different conversation starters in this section. Examples include conversation starters for a supermarket/grocery store, bar, walking along the street, in a café, lining up to get tickets for a movie, on public transport, a woman walking a dog, a woman carrying a musical instrument, woman listening to music on her phone and much more.
Conversation starters to avoid: Some conversation starters will lead to an instant rejection, or cause a woman to look at you strangely. Listen to this section to discover the types of conversation starters that you must avoid!
—————
"NOTE: The content above has been rewritten by our library."
"To read more original content please visit here. Powered by Dan Bacon ."
Course Features
Lectures

0

Quizzes

0

Duration

10 weeks

Skill level

All levels

Language

English

Students

45

Assessments

Yes